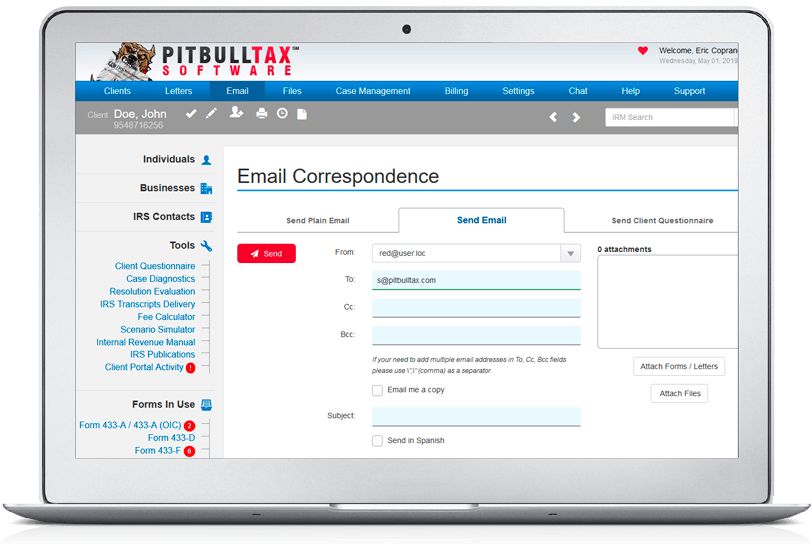 Incoming and Outgoing Email Correspondence
This tool is a perfect supplement for the Client Portal. Organize your email correspondence with clients easily and connect multiple email boxes to your account. Choose which contact's correspondence will be imported into PitBullTax software. Personal email correspondence and unwanted junk mail are filtered out. Send password protected IRS forms prepared in the software to ensure the security of your client's information.
Use easily customizable email templates in English and Spanish Our email templates will facilitate your writing process and save you time in composing and sending your emails. Depending on your needs, these email templates are available in English and Spanish.

Send IRS Forms and Letters with E-signature through email Our DocuSign E-signature integration allows your clients to sign the IRS Forms required for their case.