Why PitBullTax?
PROFESSIONAL STRENGTH
Fact. The keys to successful and profitable representation before the IRS are up to date information, efficiency, thorough preparation and aggressive advocacy.
Created exclusively for Attorneys, CPAs and Enrolled Agents,
PitBullTax launches the winning combination of these factors in an unrivaled web based platform.
Whether you're an experienced IRS practitioner, new to this exciting specialty, or just solve the occasional IRS tax problem for your client, PitBullTax makes you the "go to expert" with these unique features and benefits.
Immediately Know if Your Client is an OIC, IA or CNC Candidate
Simply input the requested information and PitBullTax
Resolution Evaluation
integrates applicable rules, IRS National, Regional, and Local Standards for every US county and performs all required calculations based on "Doubt to Collectibility", "Installment Agreement" and "Currently Not Collectible" criteria. No more tedious calculations and table lookups.
Speak with authority when your client asks

"What do I qualify for?"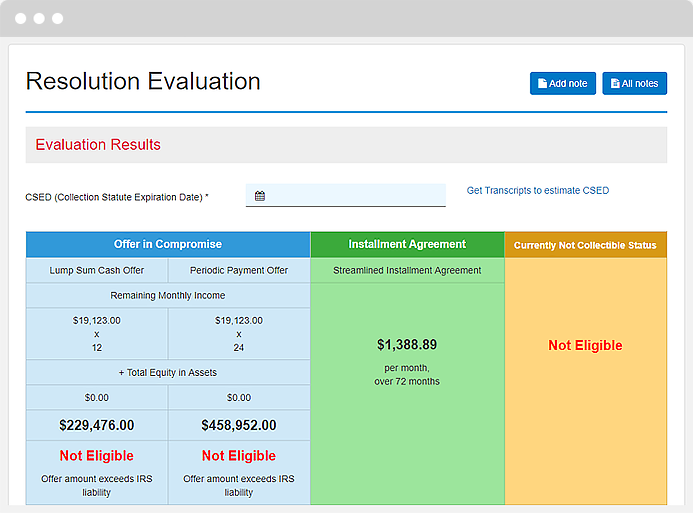 Quote Fees With Confidence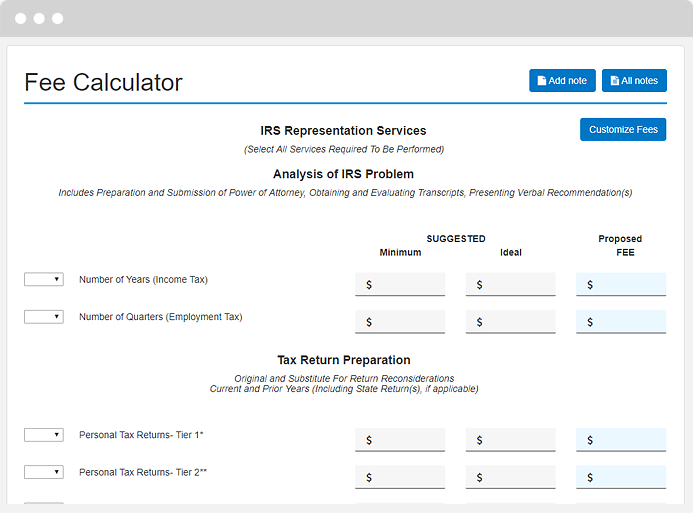 Take the guesswork and stress out of answering the question "What are your fees?" Be competitive with other practitioners and still earn lucrative representation fees with the PitBullTax Fee Calculator. Just answer a few basic questions and the Fee Calculator automatically calculates the range of fees other practitioners are currently charging for solving IRS tax problems. You can also easily customize each service with your own range of fees.
Spend Less Time with Forms and More Time Meeting with New Resolution Clients
All IRS collection resolution forms from the Power of Attorney to Appeals Requests and everything in between including supporting schedules are professionally prepared and ready for signature. Additionally, for quick reference, all actual IRS instructions and publications are just a click away.


READY TO BE THE BIG DOG IN THE FIGHT?
Then it's time for PitBull

Tax