PitBullTax Software is the leading IRS Tax Resolution Software for CPAs, EAs, and Tax Attorneys!
PitBullTax Software version 3.0 now unleashes even greater power to put you in total control as the "go to" tax resolution expert while streamlining your cases like never before with the most cutting edge technology available today! As a cloud based solution, the power of PitBullTax Software can be accessed from anywhere, anytime through any computer, laptop, or tablet.
Efficiency and aggressive advocacy are the keys to a successful IRS Resolution practice. PitBullTax Software's vertically integrated framework and intuitive workflow makes any case a breeze, while saving you precious time to handle more cases and of course, earn more fees.
No case is too complex for PitBullTax Software. Programmed with proprietary analytic and diagnostic logic, PitBullTax Software eliminates the guesswork out of strategizing and building a successful case. With its user friendly data entry format, information is seamlessly calculated and populated into all necessary IRS forms and supplementary schedules to prepare: Offers in Compromise, Installment Agreements, Appeals, Currently Not Collectible cases, Innocent and Injured Spouse Relief cases, Taxpayer Advocate Assistance cases and so much more! When circumstances change, so too can your resolution with a few simple key strokes.
PitBullTax Software also guides you through every aspect of the case by fully integrating IRS Transcript Delivery and Analysis, Scenario Simulations, Case Management and Billing, Payment Processing and other valuable and indispensable features such as: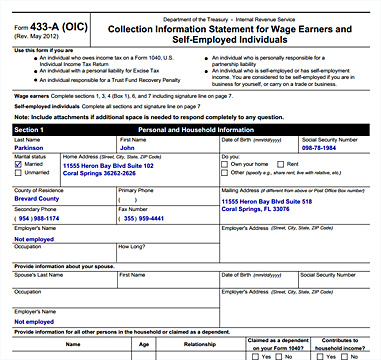 Integrated IRS Forms and Supporting Schedules
Instantaneously auto-populate all necessary IRS forms and supporting schedules. PitBullTax Software has incorporated logic into its forms enabling all data to be automatically calculated as required. PitBullTax Software includes IRS forms: 433-A, 433-A (OIC), 433-B, 433-B (OIC), 433-F, 433-D, 656, 2848, 8821, 656-L, 656-PPV, 13711, 8379, 8857, 12509, 12153, 9423, 9465, 911, 843, 4180, 4506, 4506-T, and more being added. You can even create additional notes to further explain entries made on your IRS forms and thereby strengthen your line of reasoning as you advocate in the best interest of your client!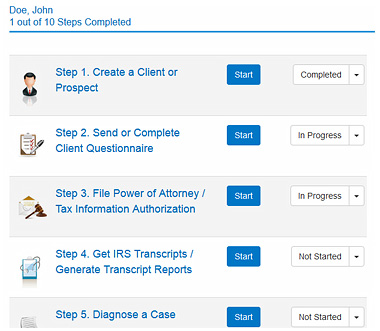 Step-By-Step Workflow
Not sure how to work the case? Use this software feature to guide you through a logical step-by-step approach on how to analyze, create and prepare it. The entire workflow for your client's case will be viewable 'at a glance', with the current status of each step clearly identified as: Not Started, In Process, Completed, or Skipped.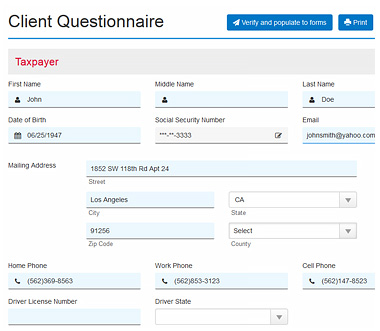 Client Questionnaire
Send a secure email link from the PitBullTax Email module to your client to gather preliminary personal and financial data. The easy to use, 'fill in the box' format will guide them through the data collection process. Once the information is electronically sent back and verified by you, all necessary IRS forms and tools are auto populated, including the 433-A, 433-A (OIC), 433-B, 433-B (OIC), 433-F, Case Diagnostics and Resolution Evaluation.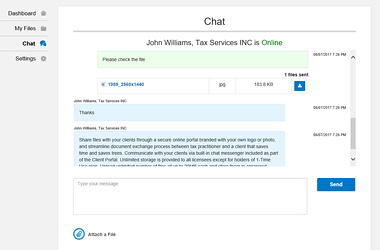 Client Portal
Share files with your clients through a secure online portal branded with your own logo or photo, and streamline document exchange process between tax practitioner and a client that saves time and saves trees. Communicate with your clients via built-in chat messenger included as part of the Client Portal. Unlimited storage is provided to all licensees except for holders of 1-Time Use plan. Upload unlimited number of files of up to 20MB each and store them in organized manner. You can also embed Client Portal page on your own website for easy access by your clients.

View demo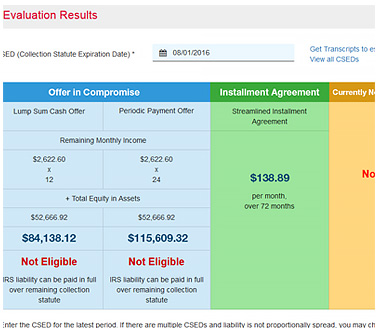 Resolution Evaluation
Quickly evaluate if your client is an eligible candidate for an Offer in Compromise, Installment Agreement or Currently Not Collectible status. Based on your client's financial information such as monthly income and expenses, number and age of family members, and assets owned, the software determines preliminary:
Offer in Compromise suitability and recommended payment options.
Installment Agreement recommended monthly amount.
Currently Not Collectible Status "53" eligibility based on taxpayers' lack of required income and assets needed to repay their tax liability.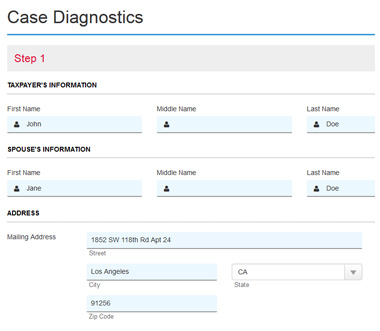 Case Diagnostics
Analyze your client's case and discover the best solution for each client's tax situation by utilizing the PitBullTax Case Diagnostics tool. This powerful aid consists of a set of 12 carefully sequenced comprehensive questions, which allow the professional representative to determine the best course of action for each client's individual set of circumstances. Case Diagnostics will then suggest the appropriate IRS Tax forms to be completed. Novices and pros alike will gain the competitive edge in securing the best possible outcome.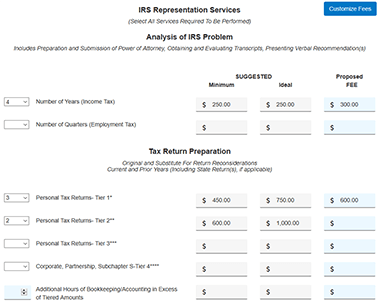 Fee Calculator
Estimate the range of professional fees to charge for IRS representation of your client's case by utilizing the Fee Calculator. This tool answers the most common question asked by professional representatives: "How much should I charge for this case?" The Fee Calculator includes an extensive list of services used in IRS collection resolution and the range of 'suggested' minimum and ideal fees for each of them. Intrinsic and psychological factors are also taken into consideration in calculating the resultant fees. And now, in Version 3.0, you can easily customize each service with your own range of fees.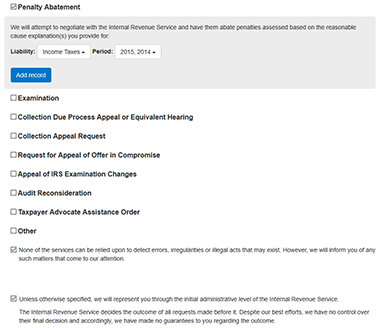 Engagement Letter
PitBullTax Software has ready-to-use templates to quickly generate an Engagement Letter, oftentimes in 5 minutes or less. You can customize the Engagement Letter, enter your own firm's policies and/or required verbiage, fee structures and then save that customized version in our Letter module or export it as a Word document. You can even email the Engagement Letter to your client and have it electronically signed and returned to you!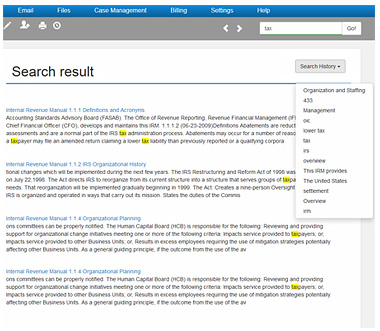 Searchable Internal Revenue Manual
Access one-of-a-kind searchable Internal Revenue Manual. At PitBullTax we developed an advanced search capability for the Internal Revenue Manual. So now YOU, the professional representative, can search any keyword or key phrase in the IRM with results that show them highlighted in the exact location of the relevant section. This provides for increased research efficiency and immediate access.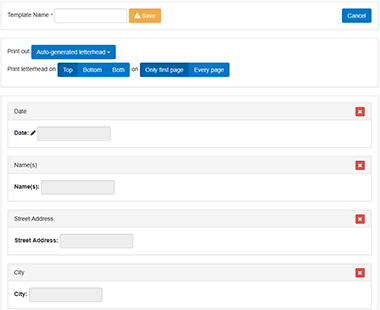 Customizable Letters
Whether you're informing your clients of a case status or thanking them for a referral, you can use or edit our letterhead templates in order to communicate more effectively with your client base. All customized or modified letter templates can be saved and stored within the PitBullTax application, allowing for easy access for all future client correspondence.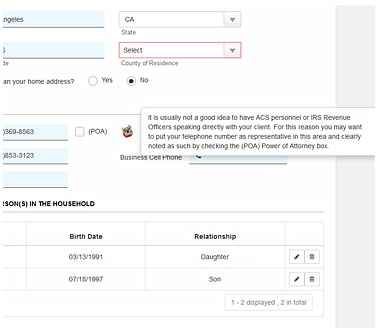 Expert Tips and Techniques
Novices and pros alike will gain additional perspective by accessing a huge knowledge base which includes basic to aggressive planning tips and techniques. Behind PitBullTax software there is a team of tax professionals with over 100-years experience in the tax collection resolution and programming areas. This team of professionals created numerous PitBullTax tips placed throughout the data entry forms. These tips give an additional "set of eyes" to consider in regard to the area in question. Look for the PitBullTax "shaking head" symbol in the Data Entry section to locate a PitBullTax tip and click on it. Just an added feature to help you gain a competitive edge for a successful outcome.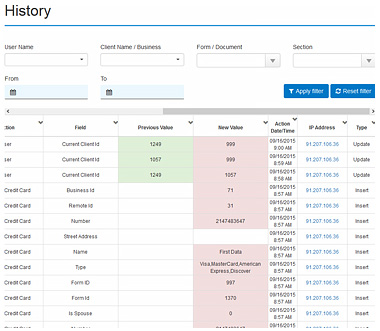 History Log
The software logs every step of the work created by the representative. You, the professional representative, can go back to the client's file and easily recall all the details of the case. PitBullTax software archives and timestamps the history of all actions by each representative on any client, from changing values in the client's income to updating the client's address; keeping you informed and up-to-date on each and every client file.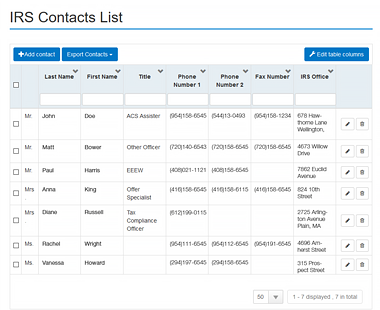 IRS Contacts List
Create a searchable listing of IRS officers that can be linked to client profiles.
Ready to take your IRS Resolution Business to the next level?
Ready for the most powerful IRS Resolution Tool ever created?
Well then… Welcome to the Pack! … Welcome to PitBullTax!