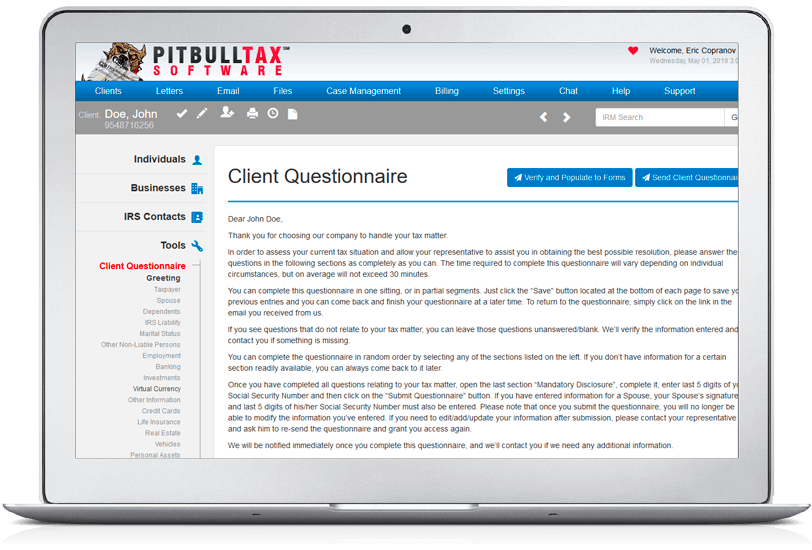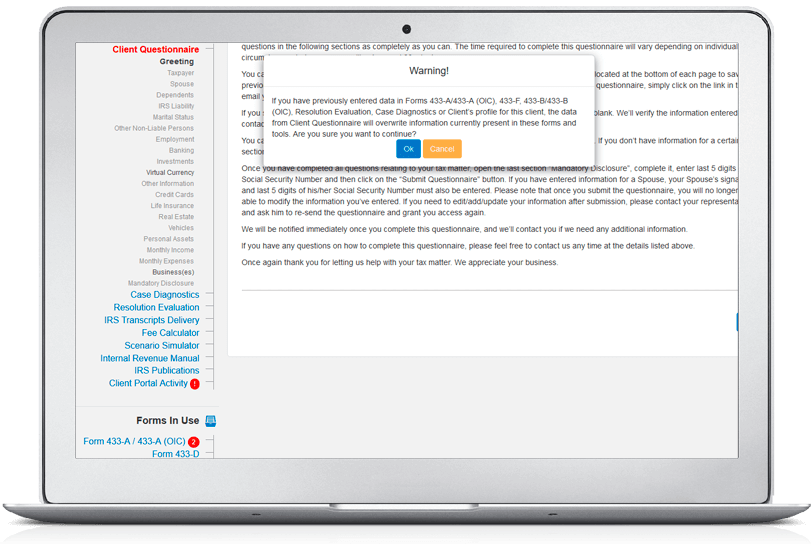 Client Questionnaire for Individuals and Business (English and Spanish)
Send an email link through the PitBullTax application or your Client Portal to your client to gather personal and financial data. Once the information is encrypted, sent back, and verified, all IRS forms are auto populated. If there are errors in the gathered information, our logic will identify and highlight them for you.
In order to obtain the best possible tax resolution, the Client Questionnaire asks your clients their current tax situation through various items, their personal and contact information as well. It is available in both English and Spanish and adjusts to Individual and Business Clients.