ABOUT US
PITBULLTAX is a revolutionary web-based software designed for CPAs, Attorneys, Enrolled Agents and other tax professionals involved in IRS Tax Resolutions.
PitBullTax Software has been developed by a dedicated team of professionals with over 100 years of combined successful IRS collection resolution and information technology applications experience. The knowledge obtained over the years has been embedded in the software's DNA to provide the best possible resolution for each IRS collection case.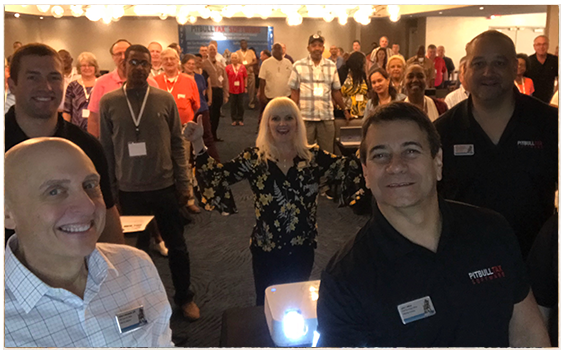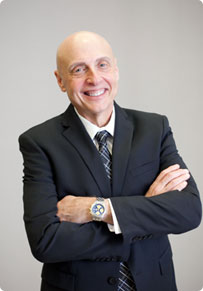 Jaime S. Buchwald, CPA, CFF
Co-Founder and Chief Executive Officer
PitBullTax was the brainchild of Mr. Buchwald. In addition to his leadership duties as CEO of Negotiation Technologies, LLC, Mr. Buchwald continues to practice in the area of tax controversy and criminal tax litigation support, and brings extensive experience to the Company. He is additionally Certified in Financial Forensics (CFF) by the American Institute of Certified Public Accountants (AICPA). Mr. Buchwald has been honored multiple times by the American Society of Tax Problem Solvers (ASTPS) with the prestigious Top Practitioner of the Year Award. He is also a Certified Member of the Tax Freedom Institute.
Mr. Buchwald has handled countless IRS collection, audit, and appeals cases, and has saved his clients millions of dollars in the process. Among notable cases, he recently served on the defense team representing a commodities and foreign exchange dealer in a $40 million federal fraud, tax evasion, and criminal forfeiture proceeding before the FBI, IRS Criminal Investigation Division and the U.S. Department of Justice. In the Offer in Compromise arena, Mr. Buchwald has a more than 90% success rate in approved offers, including several multi- million dollar cases. He has successfully represented professional athletes, political figures, and major entertainment personalities before the IRS.
Mr. Buchwald continually infuses PitBullTax Software with his in-depth knowledge and cutting edge expertise in the IRS Collection Resolution specialty, so novices and pros alike will greatly benefit from utilizing this unique, world class, web-based platform.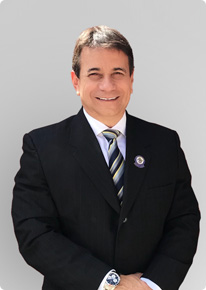 Jose Alfaro
Co-Founder and Chief Technology Officer
Jose is the CTO and Co-Founder of PitBullTax Software. He has over 20 years of experience in business, information technology and telecommunications, holding high-rank positions with major consulting, computer technology and telecommunication companies such as LDDS Communications, MCI Worldcom, Corporate Express, RR Donnelley, Velocity Express and many others. Jose has performed major software developments and data center consulting engagements including data center migrations, disaster recovery, relocations, SEO, E-Commerce, Web and software assessments.Together with his development team Jose is the main architect of our PHP framework, defining most of the internal structures and user interface components using his expertise in Service-Oriented Architecture (SOA) and Artificial Intelligence (AI). The company has gained numerous and impressive list of satisfied clients who have benefited from engaging Jose to solve their most complex application modernization problems.
He has worked on PitBullTax since the creation. In addition to PitBullTax Software you can find his distinctive footprint in many logistics companies worldwide utilizing his extensive knowledge in wireless and GPS technology. Jose is a skilled Software and Web developer with JAVA, JSP, PHP, .ASP.NET, C#, C++, VB, XML, W-CE, Multi-tier-MySql-Apache-Linux (LAMP), MVC Frameworks (Zend, Symphony, CakePHP), SVN, AJAX, Cluster Systems, X-Windows, Web Services (SOAP, RPC, RSS, JSON), Cloud Computing (Amazon web services S3, E2) background. Jose's experience in web development, web design and e-commerce as well as maintenance of sophisticated internet applications helps PitBullTax to provide trouble-free technological solutions and applications to our customers. He enjoys tennis, surfing and wakeboarding.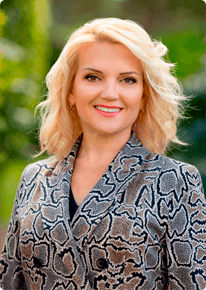 Irina N Bobrova, MST, EA, CAA, NTPI Fellow
Chief Operating Officer
Irina is the COO and the program analyst of PitBullTax Software. She joined the company when this technological baby was in the stage of conception. Irina was engaged in assembling all logic together and managing the team of programmers in the development of this comprehensive solution for tax representatives. It is Irina's responsibility to know how each tool and mechanism is utilized in the PitBullTax Software. She also oversees Sales, Affiliate Marketing and Customer Service Departments. Irina is an Enrolled Agent, Certifying Acceptance Agent and NTPI Fellow. She earned her Master of Science in Taxation degree from Northeastern University, Boston MA. Previously she worked in the banking industry for over 7 years and she is certified expert in SWIFT. Irina completed extensive training in credit cards issuance process at major international banks of South Korea and then successfully launched several projects under guidance of Visa International. Several years ago Irina joined a software development company and completed numerous outstanding projects. Irina speaks 4 languages. She is a perfectionist and likes mathematics and geometry. Irina enjoys traveling, international cuisine, cooking and salsa dancing.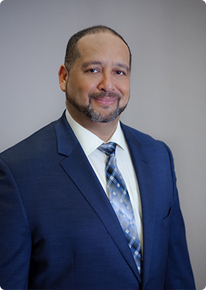 Robert J. Sampson III
Director of Customer Service
Robert Sampson brings thirty years of business experience, serving previously as a "Best Practices" Quality Manager in the Aerospace industry, and more recently as COO, President, and Secretary for several Public and Privately-held Companies in Commercial Development and Finance. Robert specializes in Sales and Strategic Marketing Techniques, with an emphasis on customer acquisition, retention, and satisfaction. As Director of Customer Service for PitBullTax Software since 2010, he is responsible for key strategies to enhance the customer experience and leads a goal-oriented team, focused on meeting and exceeding customer expectations and requirements. Robert and his staff employ the "back to basics" approach to customer service excellence, which is to 'always make it easy and convenient for your customers to do business with you' and to 'go the extra mile, treating everyone with respect, care and sensitivity'. This "recipe for success" is followed by all in the company.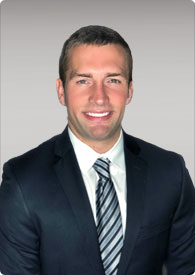 William Beisswenger
Retention Manager & Education Coordinator
William is a Retention Manager & Education Coordinator at PitBullTax Software. William is from Tampa, Fl and is currently majoring in finance at SPC. William is ambitious, charismatic, and attentive to the needs of others. William is very competitive and strives to be the best at everything he does. When William is not focusing on his career he enjoys reading and exercising.
Adrián Orozco
QA Engineer
Adrián is a Mechatronics Engineering student and he's passionate about Robotics and Artificial Intelligence. He enjoys math, coding and physics. He loves to read and always enjoys a good movie. Adrián joined our team in 2017 and has been assisting our development team with debugging and testing new and existing modules as well supporting our customers with API integrations.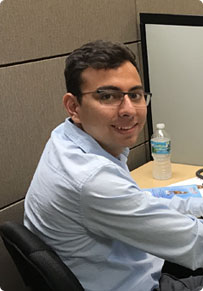 ELIAS OROZCO
Cyber-Security
Elias is a Cyber-Security engineer and joined our team in 2013. He studies Computing Engineering in the University, and his major is in Cyber-Security and assisting in the development and management of our Website and CRM systems. In addition, he provides technical support to our clients and internal operations. In his spare time, he likes drawing and listening to music.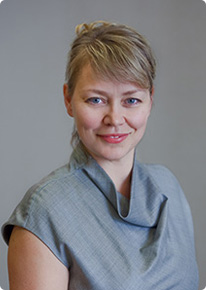 Iryna Muravia, MAcc
Accountant
Iryna started her career in Ukraine, working for a large accounting and auditing firm for nearly 5 years, and then relocated to the US to work in the accounting and tax firm in Florida. She has Master's degree in Accounting and is currently studying to get her CPA license.
Recently Iryna joined our team bringing over 11 years of bookkeeping experience, working with different types of companies. She also has an extensive skillset with a variety of computer programs and applications. Iryna continues to enjoy attending workshops and seminars in different areas of tax and accounting such as payroll, income tax preparation, auditing, sales tax and tax resolution services. Putting clients' needs first has always been her philosophy. With a professional and friendly attitude, Iryna makes the bookkeeping process easily understandable for clients.
Living in Florida gives Iryna the opportunity to enjoy her favorite activities, running and swimming. She loves spending time with her family.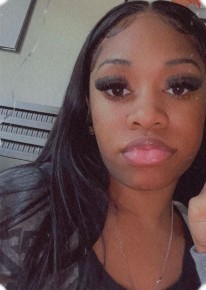 Bobbi Rumph
Bobbi graduated from high school in 2017. She is a small business owner of online clothing boutique, her favorite hobbies include going out to eat with friends, shopping and traveling new places experiencing new things in life. Bobbi loves to laugh and brighten other people's day. She loves dogs and in 5 years Bobbi sees herself a successful businesswoman traveling the world.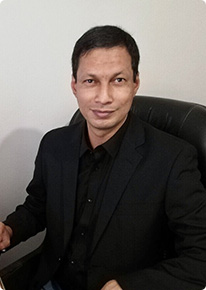 Jorge Aguayo
SEO Specialist
Since 2012, Jorge is responsible for planning, implementing, and managing the SEO strategies, as well as providing and explaining SEO recommendations. He has strong technical and programming skills, along with an excellent organization, critical thinking, and problem-solving skills that help drive PItBullTax growth and succeed.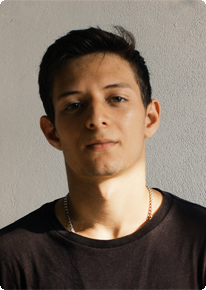 Mateo Sarmiento
QA & Marketing
Mateo is a college student pursuing marketing degree and is passionate about finding new ways to innovate and generate organic experiences while supporting our customers. Mateo joined the team in 2021 and has been concentrating on Quality Assurance, helping our development team debug and test new and existing modules. He also supports our marketing team developing marketing campaigns. Mateo likes contact sports, loves to read classic literature and always enjoys a good song.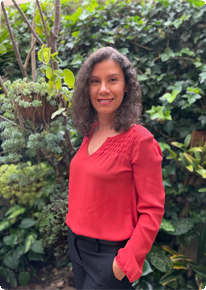 Rebeca Trejos
QA Analyst
Rebeca is our QA Analyst. She has Bachelor's degree in Public Relations, and in the past 8 years she worked in a banking corporation handling customer service issues, product placement, follow-up, training in the use of cyber tools and continuous improvement in all aspects of customer service, She also trained new employees in her department. In her spare time Rebeca loves to workout, bake healthy breads, read and walk her dogs. She enjoys spending time with family and friends as well. Rebeca always tries to do her best in any goal she sets to herself. Rebeca believes that in life everything is a balance, and she is proud of the person she is now.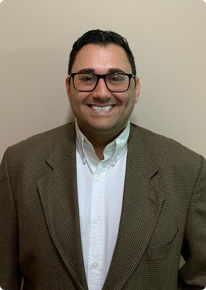 Justin Gruber
Customer Service Representative
Justin is a Florida native with over 20 years in the field of customer service. He's all about family, close, friends, and the outdoors. Justin grew up in Coral Springs, FL and went to Marjory Stoneman Douglas High School. He loves customer service because it gives him the opportunity to make someone's day better.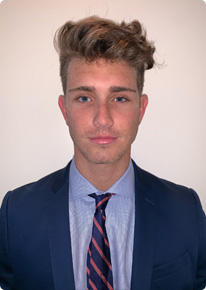 Tyler Marshall
Sales Representative
Tyler is a Sales Representative at PitBullTax Software. Tyler is from Parkland Florida and is currently pursuing a marketing degree from Lynn University. Tyler is always hungry to learn new things. When Tyler is not focusing on work he loves to workout, wakeboard, and relax at the beach.