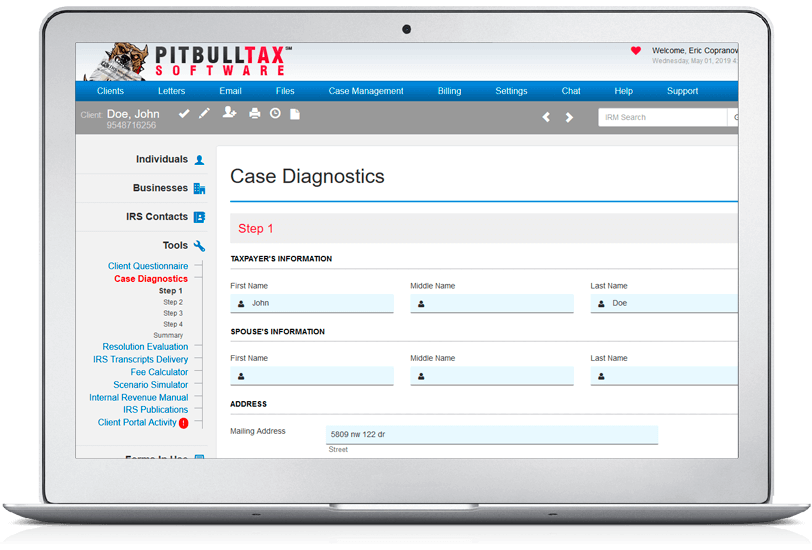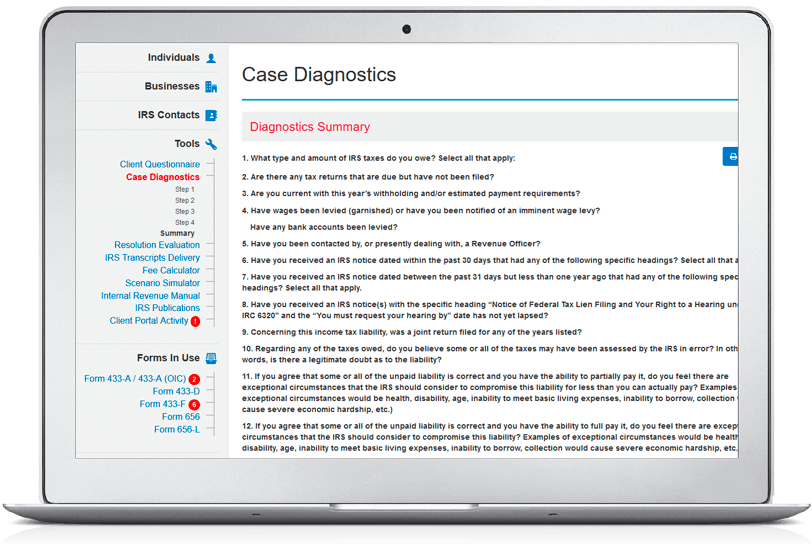 Case Diagnostics
A comprehensive twelve question evaluation determines the most probable resolution options available, and the IRS forms required for each. This tool supplements the results automatically found by the Resolution Evaluation.
Use your client's information to identify their situation
Through the client diagnostics summary, you will be able to analyze and recognize the best course of action for tax resolution and the necessary IRS forms.