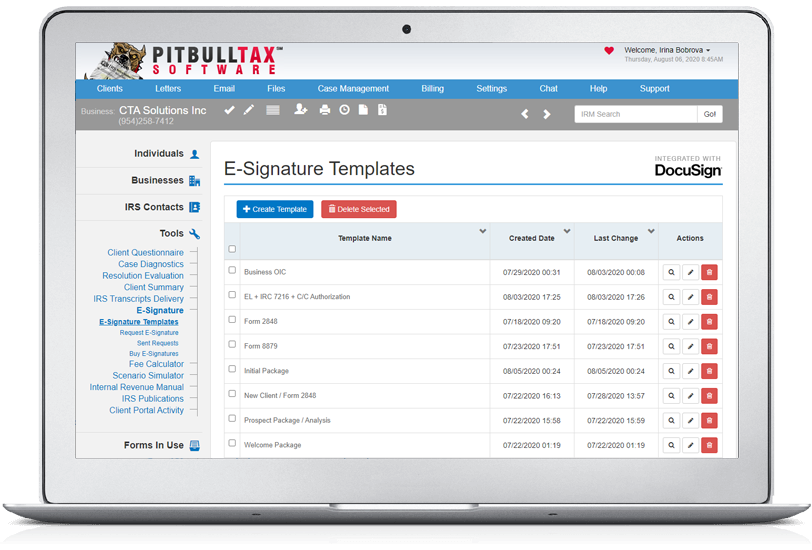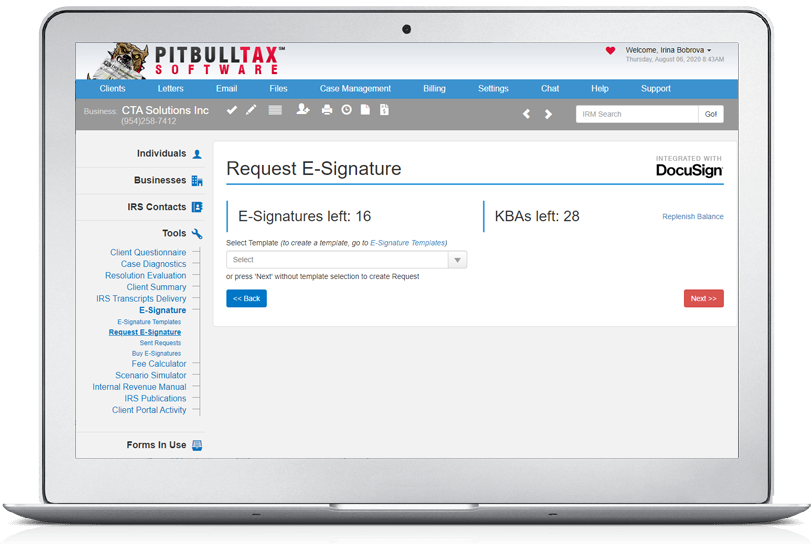 PitBullTax e-Signature Integration with DocuSign®
Use our Signature authentication system with DocuSign®, the world's leader in e-Signature solutions.
You are able to request e-Signatures on any IRS/State Forms or Letters generated in the software, on any documents under Files and Client Portal as well as on any external documents. For frequently used Forms and Letters, you can create templates.

PitBullTax Software E-Signature Integration with DocuSign® delivers a Knowledge Based Authentication (KBA) method known as ID check to ensure strong signer authentication. You will be able to add a KBA on any e-Signature request you send from PitBullTax Software.